The Edifice Complex
Yesterday, I read about a 394-metre glass phallus that has just been cleared for construction in the middle of that Russian jewel St Petersburg. It's going to be Gazprom's new pad (
here
).
But what the oligarchs of today are building, the leaders of the past have already built.
Looking at this, I recalled a couple of fascinating examples of architectural megalomania.
First up Lenin
And then this aria-singer on an oil field.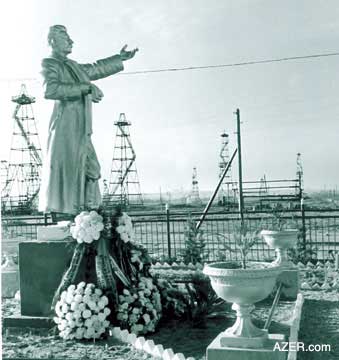 And lest we forget the heinous dictator of sweetcorn. Truly heinous.
Labels: Gazprom, Jolly Green Giant, Lenin